Soil Testing :- Modulus of Subgrade Reaction, K (Resilience Modulus)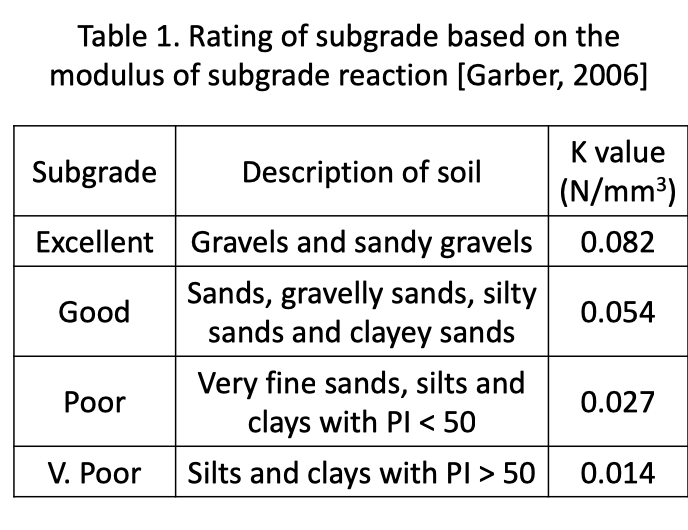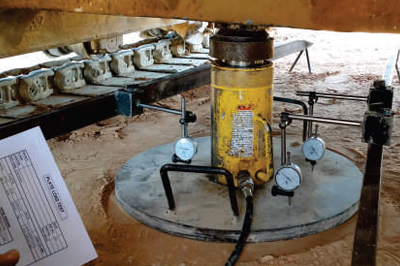 Course Correction :- Ground Preparation/ Correction of Sub-Base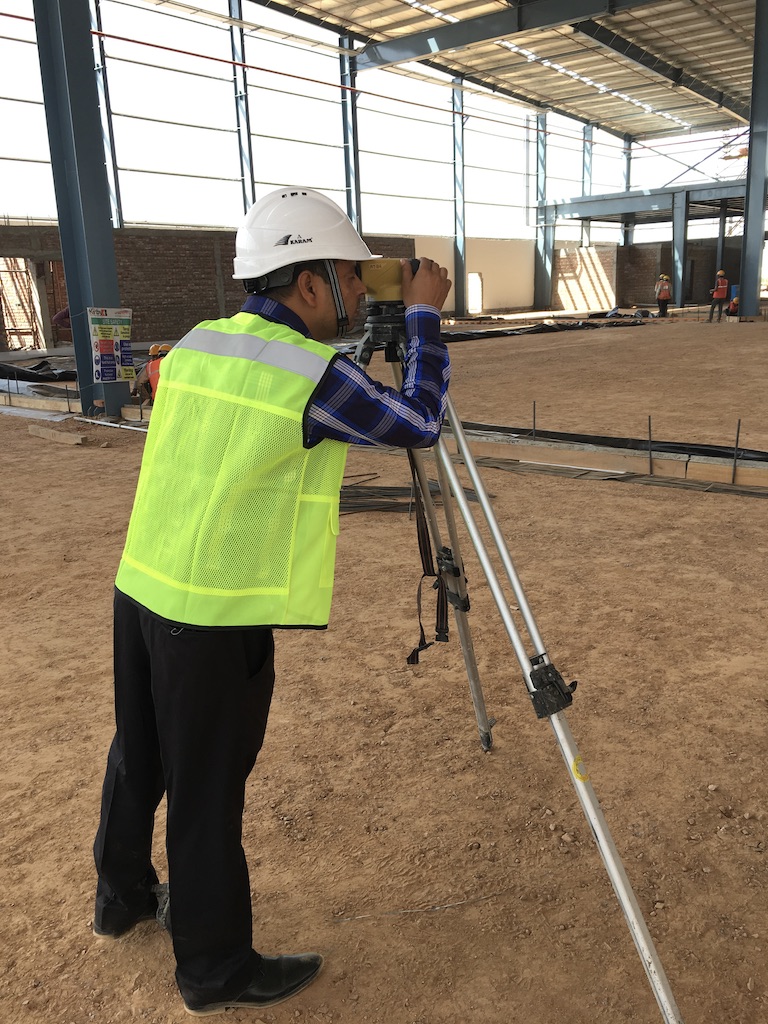 No matter how well a concrete floor is installed if it is not founded on a well prepared sub- base the life span of the floor can be seriously affected. We consider this element of the work to be critical. Whilst we can't account for the ground conditions deep beneath the floor slab, we work with contractors to ensure sub-bases are prepared to the correct tolerances and compacted properly. Prior to our operatives starting on-site one of our engineers will visit the site and carry out a level survey on the sub-base and plate bearing tests to confirm the preparation has been carried out to the correct specification.
Preconstruction Meeting
Following is a list of agenda items appropriate for preconstruction meeting:-
Work associated with installation of auxiliary materials, such as vapor barriers, vapor retarders, edge insulation, electrical conduit, mechanical sleeves, drains, and embedded plates.
Reinforcement, type and its specs.
Construction tolerances: base (rough and fine grading), forms, slab thickness, surface configuration, and floor flatness and levelness requirements (including how and when measured).
Joints and load transfer mechanism.
Materials: cements, fine aggregate, coarse aggregate, water, and admixtures (usually by reference to applicable Indian standards).
Construction techniques to achieve high quality
Sub Grade Preparation
| | |
| --- | --- |
| | 1.The soil shall provide at least 10T/M2 design bearing capacity. |
| | 2.The soil shall provide 95% of greater compactness and within 18% concrete humidity. |
| | 3.The occurrence of sponge phenomenon or poor floor surfaces must be replaced and approved by the Supervisor. |
| | 4.The compaction of backfilled part after installing underground structures shall be supported rigorously to prevent settlement afterwards. |
| | 5.The soil shall be filled to secure the design thickness of rubble (Sub-base). |
| | 6.(tolerance ± 20㎜) |
| | 7.The soil shall secure sufficient compactness so it is not damaged by the access of trucks or other heavy equipment. |
Slip Membrane :- Installing Slip Membrane
1.LDPE sheet that are 0.2m/m(200 micron) or thicker shall be installed in double layers(recommended) and shall not be damaged during work.
2.The films shall overlap by 30㎝ or more at the joint part and taped so there is no opening while pouring Concrete/SFRC. Any damage shall be repaired immediately.
3.The column base and the joint part shall be installed tightly so they do not settle due to loss of water after pouring.
4.Columns and other surrounding structures shall be protected from contamination.